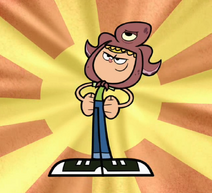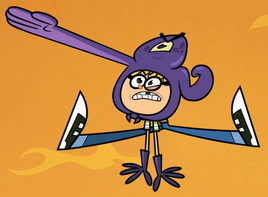 Power Squid is the superhero alter ego of Jimmy and the leader of
The Terrific Trio
.
Appearance
Edit
He looks exactly like Jimmy but wears a one-eyed squid on his head. In season 2 he added purple gloves and a mask that he wears over his eyes.
Superpowers
Edit
So far, these superpowers have been seen:
Super Strength
The ability to throw ninja stars
A Banana Gun
Quick-thinking
The ability to fly like a helicopter
The ability to squirt ink
Stink Breath Bubble Bomb (With Heloise and Beezy)
Appearances
Edit

Ad blocker interference detected!
Wikia is a free-to-use site that makes money from advertising. We have a modified experience for viewers using ad blockers

Wikia is not accessible if you've made further modifications. Remove the custom ad blocker rule(s) and the page will load as expected.